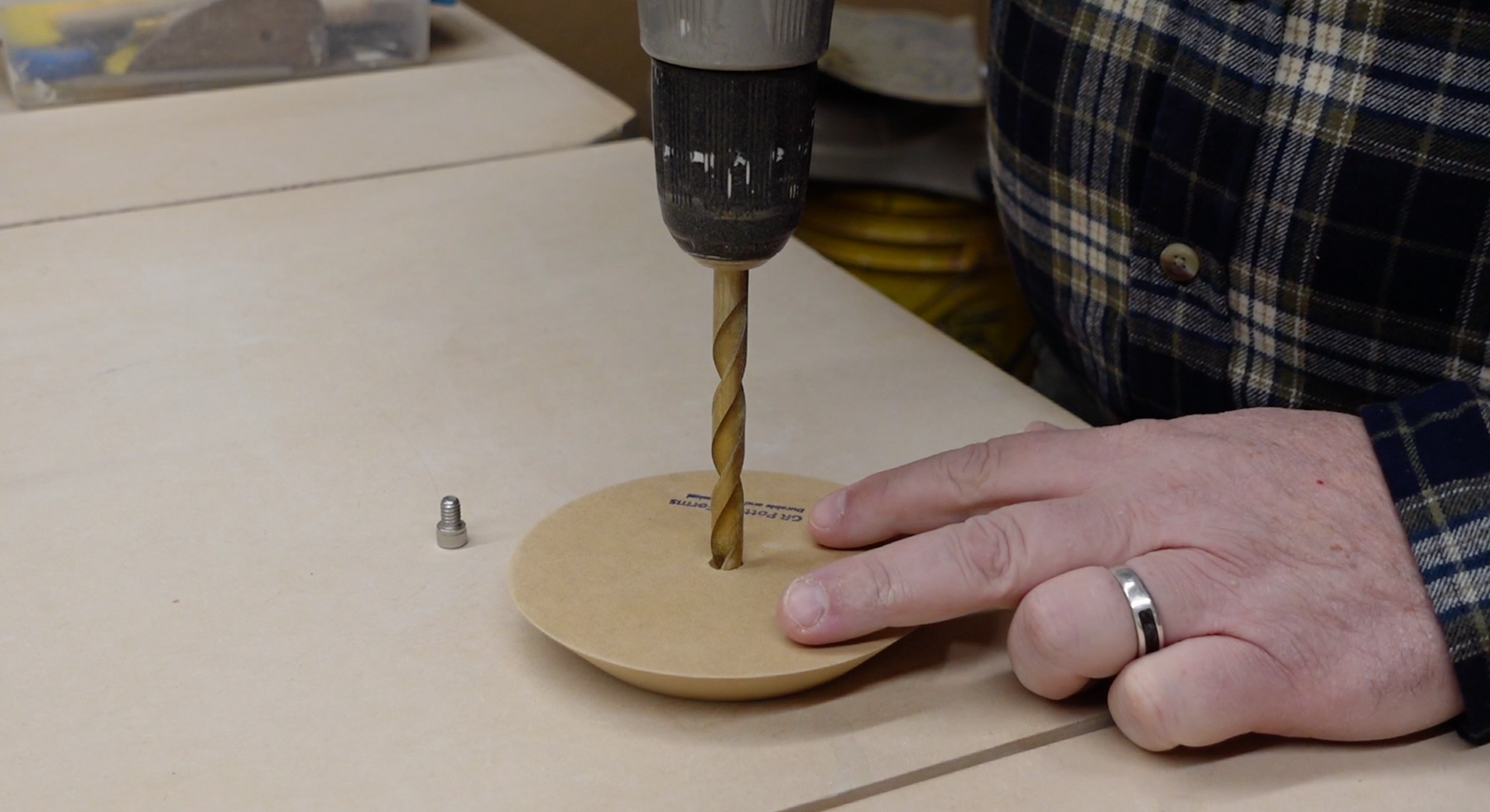 How to Add Depth to your Drill Hole
The majority of our Round Forms include a Drilled Hole so you are able to use it with the WA System and a wheel. If the Drill Hole is too shallow the Form will not work seamlessly because it is not flush with the top of the WA.
If you notice the WA Spacer Pin doesn't go all the way into the Drill Hole, there is an easy solution which involves a Drill and a 3/8 Inch Drill Bit. Simply take your Drill and 3/8 Inch Drill Bit - Drill until a small amount of saw dust is created. Then make sure the pin fits in the hole completely. It is okay if the Drill Hole is drilled too deep as long as it doesn't go through the back of the Form.
Below is a quick tutorial on how to achieve this: